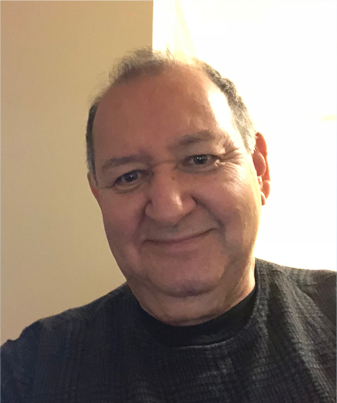 Gilbert Gutierrez is one of five lay Dharma heirs of Master Sheng Yen, having received Dharma transmission in 2002.
He was raised in a Catholic family of Mexican descent. His search for the truth began in childhood and has led him from Christian faith through mysticism, Taoism, Taijiquan, various martial arts and Qigong, and finally to Chan Buddhism. In 1995, he met Master Sheng Yen and became his student.
Gilbert lives in Riverside in Southern California, where he works as an attorney and guides the local Chan meditation group, affiliated with the Chan Meditation Center and the Dharma Drum Retreat Center in New York, and the international Dharma Drum Mountain Buddhist Association, headquartered in Taiwan. He also leads retreats and teaches regularly at the Los Angeles DDMBA chapter, as well as in other venues in the US and Canada. He has over thirty-nine years of meditation experience, which includes his study of various martial arts as well as Chigong.